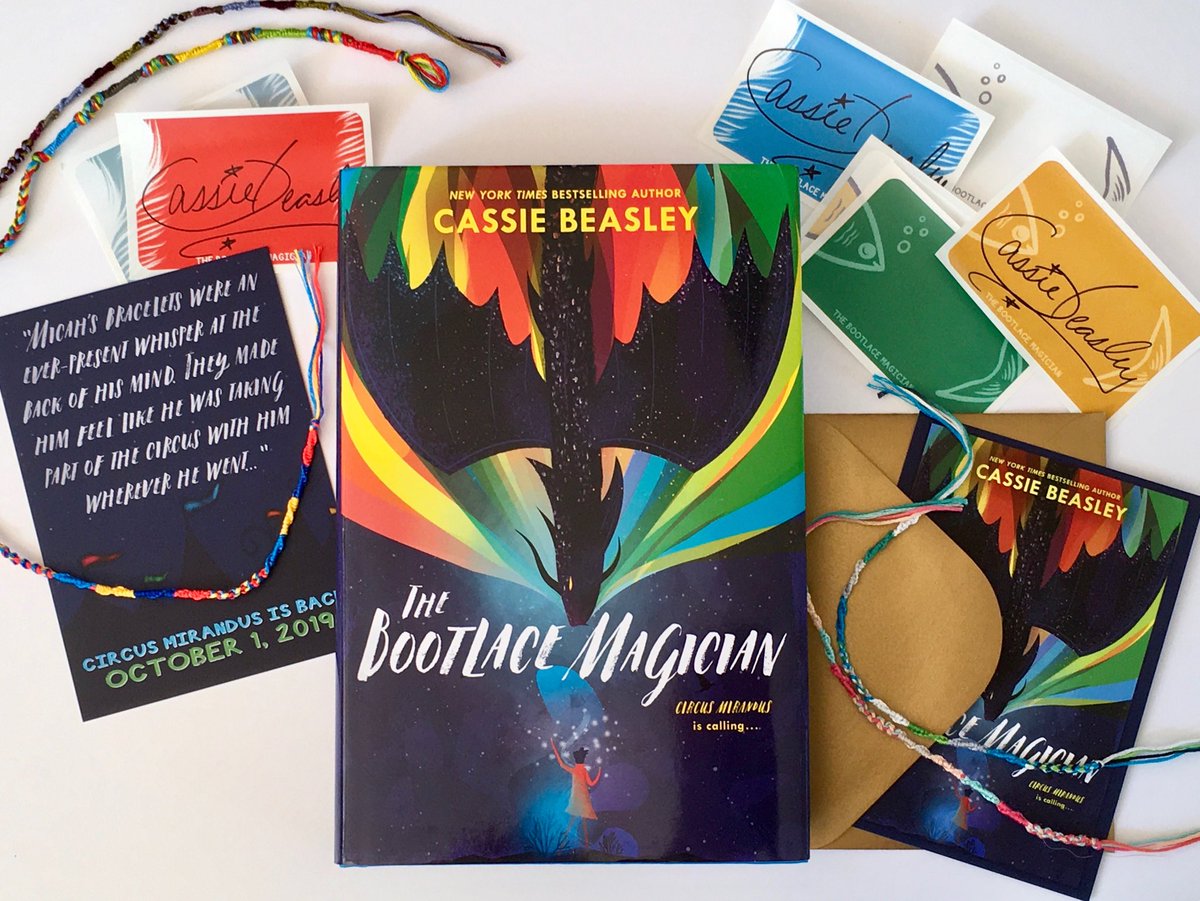 The Bootlace Magician will be here SO SOON! It's available for pre-order now, and I'll be sending out a small goody envelope to say thank you to anyone who orders the Circus Mirandus sequel before its official release on October 1.
Micah's magic is growing and changing in this story, and his knot bracelets play an important part. So, those of you who pre-order will receive a colorful knot bracelet of your own! Let me know if you're not into jewelry, and I'll make sure to send you one of the more slender designs. I love to use them as bookmarks.
You'll also get a signed bookplate and a postcard, all in a shiny gold envelope. 
(My gratitude will not fit in the envelope, but of course you'll have that, too.)
Just let me know you've ordered by using the contact form or messaging me through any of my social media accounts. Don't forget to include a mailing address!
Y'all, I'm so happy to take readers back to Circus Mirandus. I hope you'll have fun discovering new facets of the magical world. I know I have during the past few years of writing about it. 
And for those of you who are wondering why authors are always encouraging folks to pre-order…
If you have the means to pre-order a book, it's a really great way to show your support for an author or series you like. Early sales can make a big difference when it comes to letting publishers and booksellers know that a title has a fans.
You can pre-order The Bootlace Magician online and in person just about anywhere books are sold. Your local independent bookstore should have it. As will Barnes & Noble, Amazon, and Books-A-Million. I'll also be visiting the indies listed below in October for school visits, so if you order from them you might be able to get a signed copy (if you prefer that to a bookplate).
**You might have to leave a comment when you order or call to make sure they know you want it signed, but bookstore folks are super awesome, and I'm sure they'll be happy to help!**