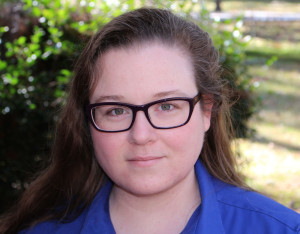 Hi!
I'm Cassie Beasley, author of the New York Times bestseller Circus Mirandus.
My next book, Tumble & Blue, will be out on August 29th. It's about Blue, a boy who's been cursed to lose at everything from tiddlywinks to tic-tac-toe. And it's about Tumble, a girl who wants more than anything to be a hero like her idol, the infomercial-famous Maximal Star. It's the story of their friendship and their journey into the Okefenokee Swamp to change their fates. 
I live in rural Georgia (not too far from the Okefenokee!) with my sister Kate Beasley. She writes children's books, too, and I'm a big fan of her debut middle grade novel, Gertie's Leap to Greatness.

I am so lucky that I get to spend my days reading and writing fiction for young people.
If you'd like to get in touch with me, check out my contact form! I'd love to hear from you.
(By the way, you can also find me on Twitter.) — Tweet @beasleywrites!