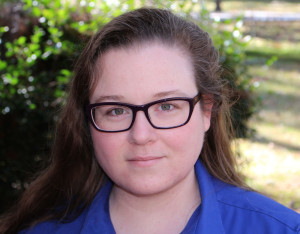 Hi there!
I'm Cassie Beasley, the author of the New York Times Bestseller Circus Mirandus. It's a story filled with powerful magic and family mysteries and invisible tigers, for ages 9 and up, and I'm so excited that it's out there in the world for people to read.

I live in rural Georgia with my best friend (and younger sister) Kate Beasley. She writes children's books, too, and her debut middle grade novel Gertie's Leap to Greatness is coming out this year from FSG. I can't wait!!

I am so lucky that I get to spend my days reading and writing fiction for young people.
I earned my MFA in Writing for Children and Young Adults at Vermont College of Fine Arts. It's a magical place for writerly sorts, and I had the opportunity to work with amazing mentors like Mark Karlins, Susan Fletcher, Martine Leavitt, and Uma Krishnaswami. I've linked to their sites so that you can see all of the great stories they've written if you're interested.
My agent is the brilliant Elena Giovinazzo of Pippin Properties.
Thanks for visiting my site. Have fun looking around! 
(You can also find me on Twitter.) — Tweet @beasleywrites!