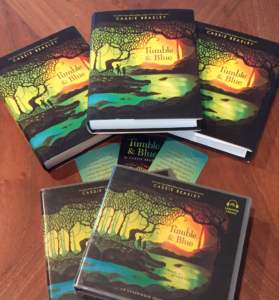 Hi, all! I'm giving away five copies of Tumble & Blue (three signed hardcovers and two audiobooks) today and tomorrow on Twitter! 
Just retweet and follow to enter:
I will be doing future giveaways on Facebook and Goodreads, so if those platforms are more to your taste you can follow me there!
Facebook : Follow me on Facebook!
Goodreads: Book geek with me on Goodreads!